Disclaimer: Some of these photos are crap. Also, my notes for my LJ at one point got saturated, and thus may be slightly incoherant. That's right, it's all the notes fault! Not me at all, dammit!


Thursday 1st February

And thus our epic journey begins! By
fa11ing_away and going for the "Let's be really prepared!" thing, and showing up at Sam's place rather earlier than he expected. Which meant quite a while hanging around, but it meant I got to read the paper.

Flew Jetstar. For the first time, personally. It was... like a plane flight. Caused much popping of the ears.

And then a shuttle from Coolangatta airport up to where we were staying in Main Beach. On the way up, I saw "Romana's Italian Restaraunt" which caused me much amusement (First person on my flist to write that into a fic wins a No-Prize!)

Once we were booked in and all - rather nice apartment, on the Ninth floor and with a damned good view - and had bought some essential foodage, the three of us went for a nice long walk along the beach. With booze. It went about as expected.

Then back to the hotel to enjoy the wonders of late night cable TV. We saw Ginger Snaps, which was actually quite good (though I now get the distinct impression that Faith from Buffy had the majority of her character taken from Ginger). And then part of something truly warped with Christopher Walken and aliens giving anal probes. Then bed.



Friday 2nd

Lazy day today. Mainly because we needed more groceries, so we got them, and then did some wandering around central Surfers. At which point I discovered that my traditional thing when I go out with friends still holds, as my brief check online revealed the release date for Harry Potter and the Deathly Hallows had been unveiled. Note too self: Go out more often.




A dead jellyfish on the beach. Later I impaled it on a stick. Because I'm nice like that.


We had wanted to go to The Restaraunt at the End of the Universe, because we couldn't, you know, not go, but it was sadly closed until Easter.

We went to Ripley's Believe It or Not, which is always good for an ogle.

We also spent some time at the Surfer's Night Market - I got me this funky top. And then another long beach walk back to the hotel thingamy.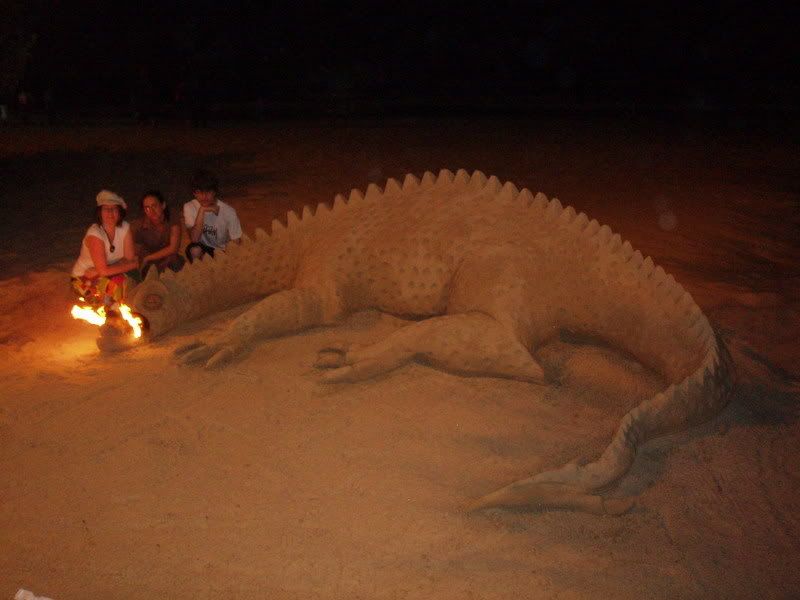 This was a fucking awesome sand sculpture. The guy so deserved the money he was getting for photos with the dragon.




Saturday 3rd

Seaworld!
The advantage of going when it wasn't school holidays - lines are so much shorter. Or in some cases, non-existant. Which was of the yay.




Meet Ray. He has several people who can verify his whereabouts on the day Steve Irwin died, really.



An ickle Ray. With spots!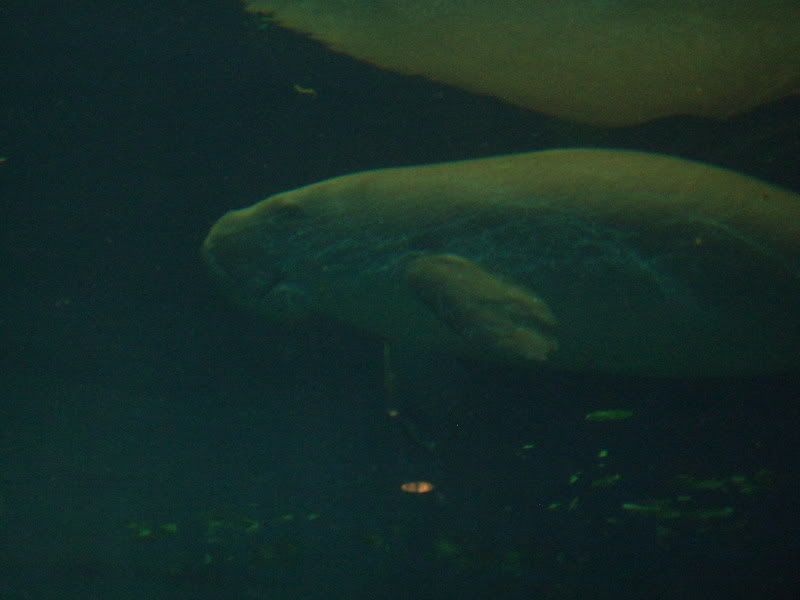 Dugong is such a funny word, don't you think?



Fish seem a lot more enthused about schools than most others, really.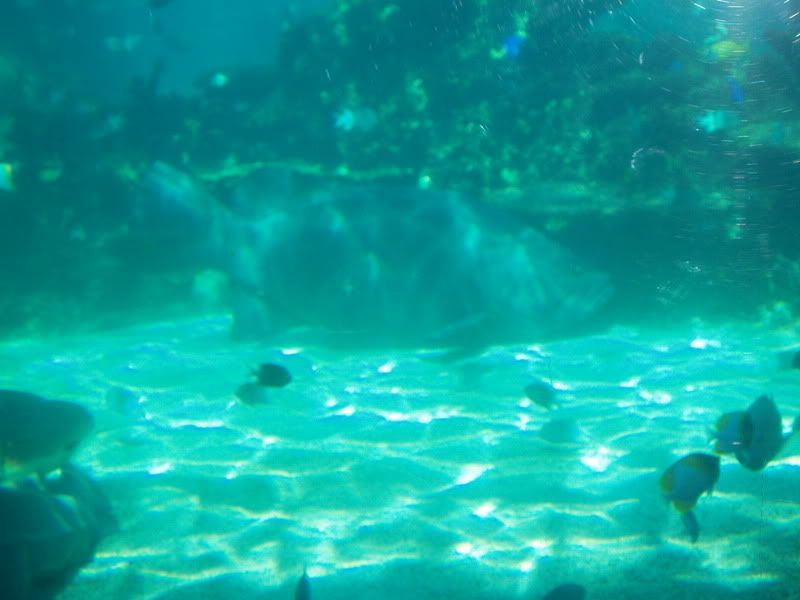 One big mother of a fish.



If you aren't careful, fishies, you'll end like the one here did.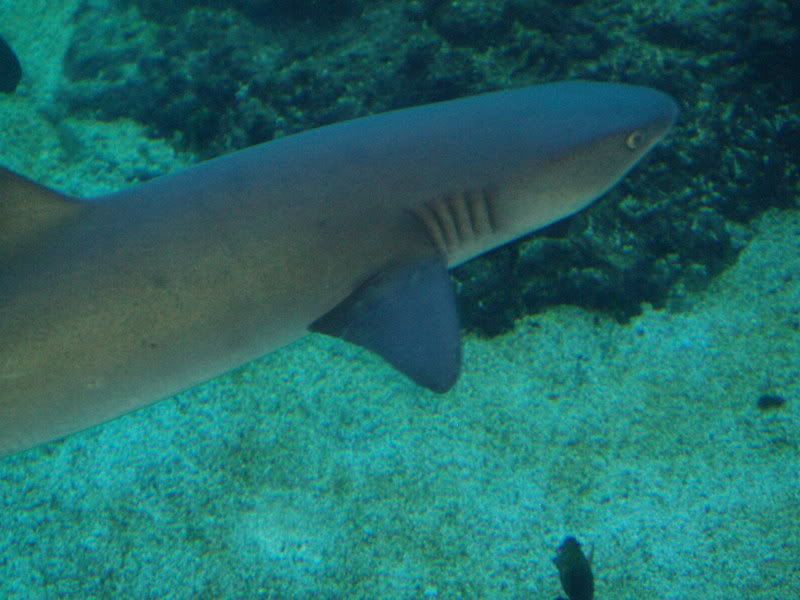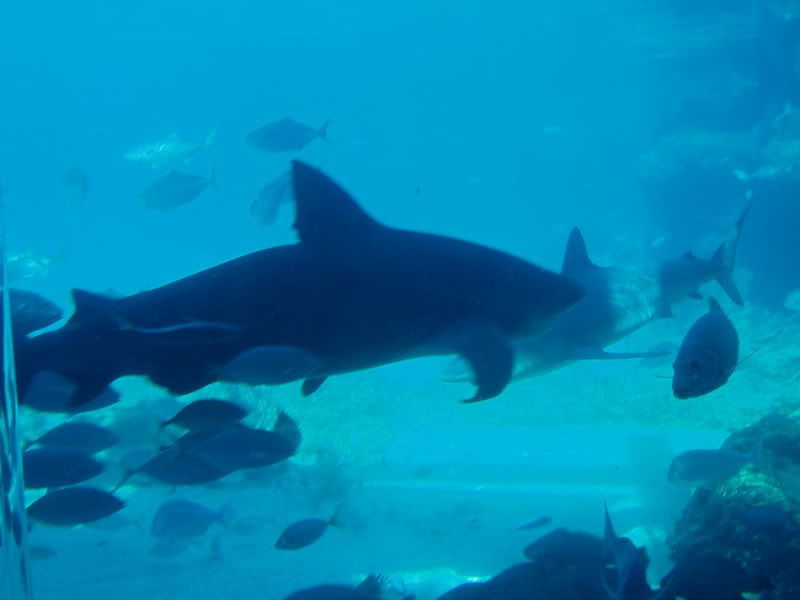 Bruce, and friends.



Look, Bruce has groupies!



Ooh, pointy!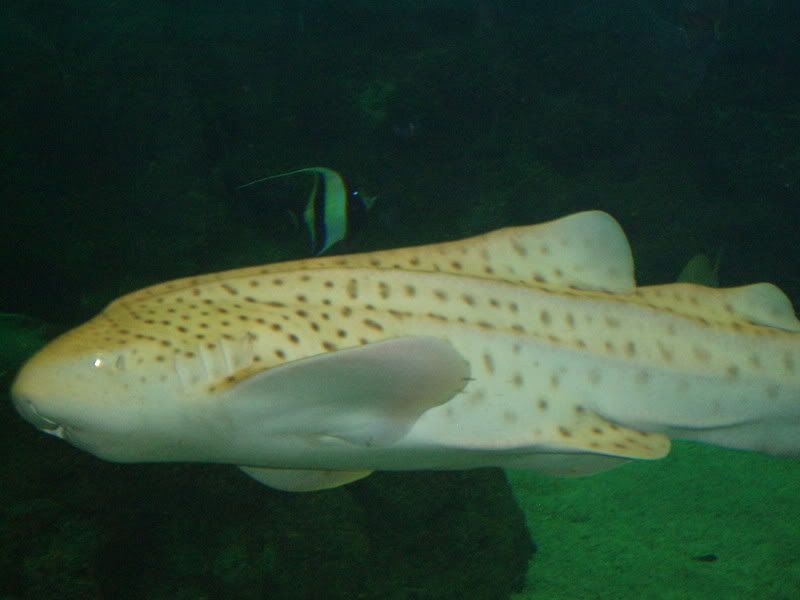 I have absolutely no idea what this is.


Best rides were the Corkscrew and the Pirate Ship, both of which we weant on far too many times for our own good.




View of Surfer's from the Seaworld Eye. Which is like the London Eye, only less good.


The dolphin show was pretty spectacular, too. And some of the waterski stuff was quite impressive.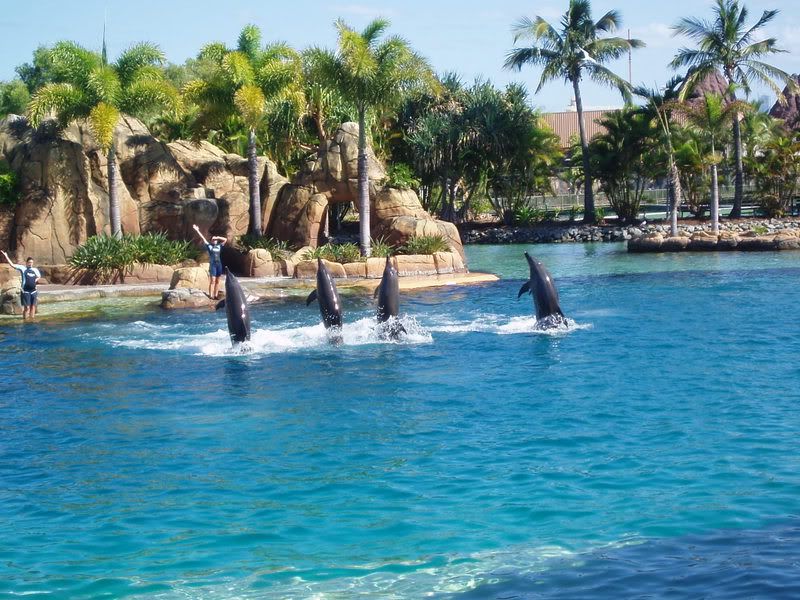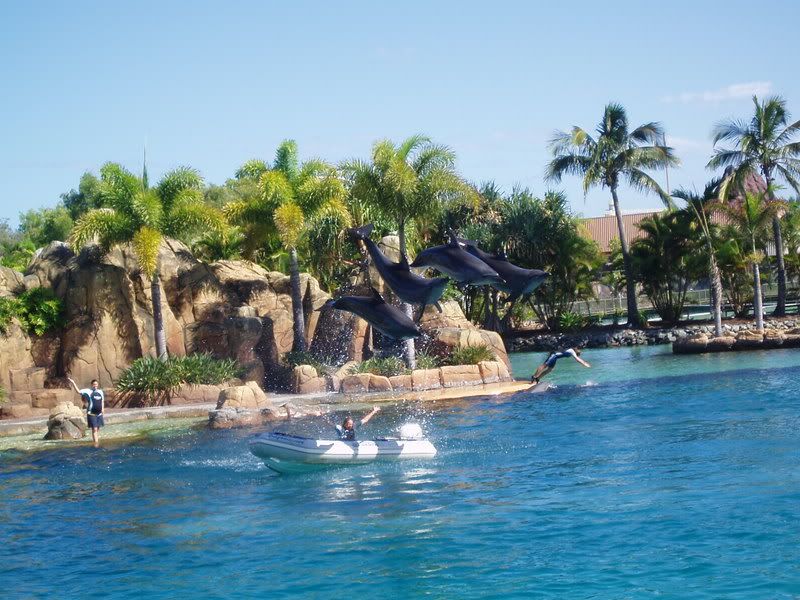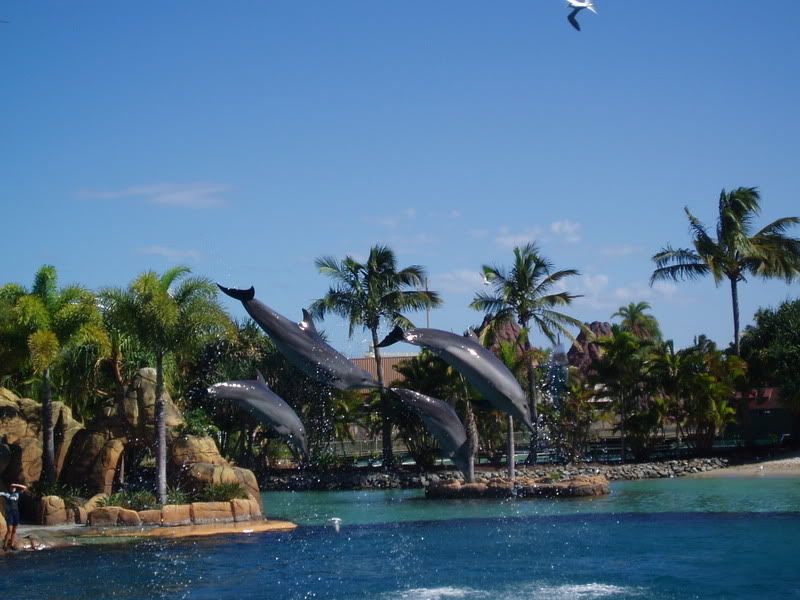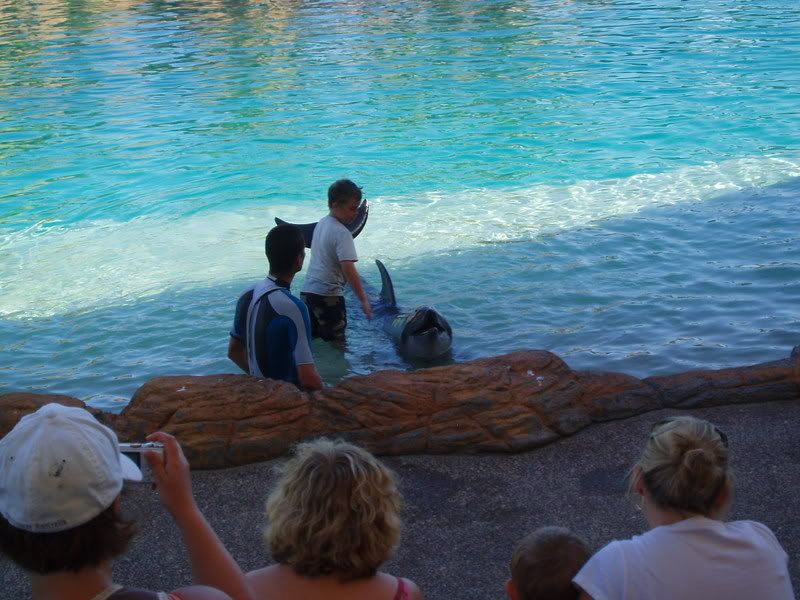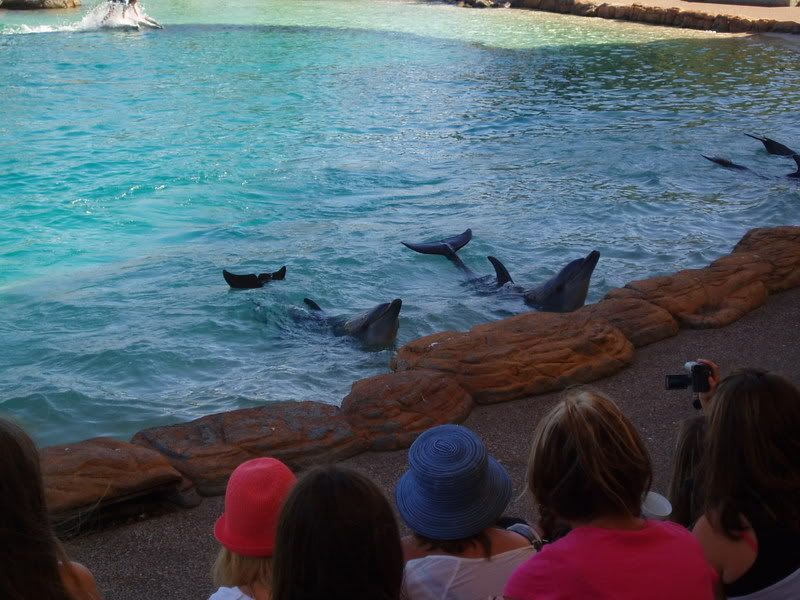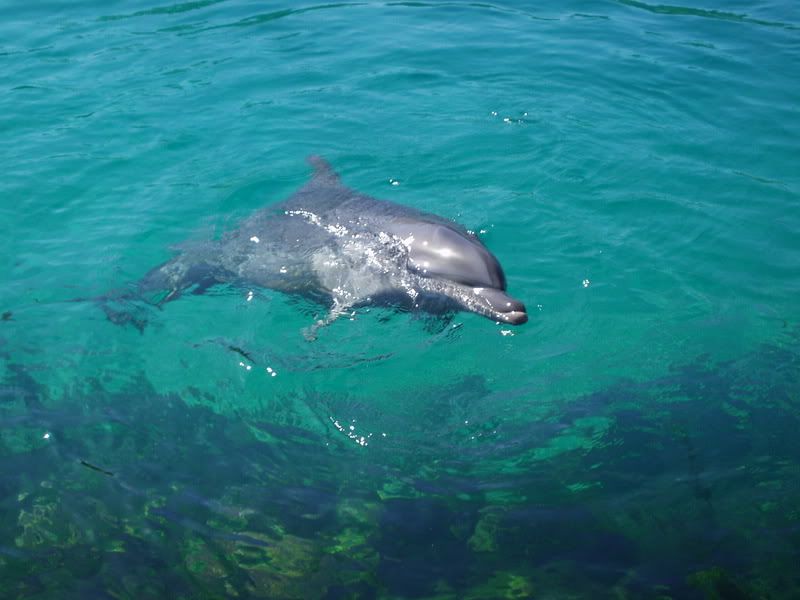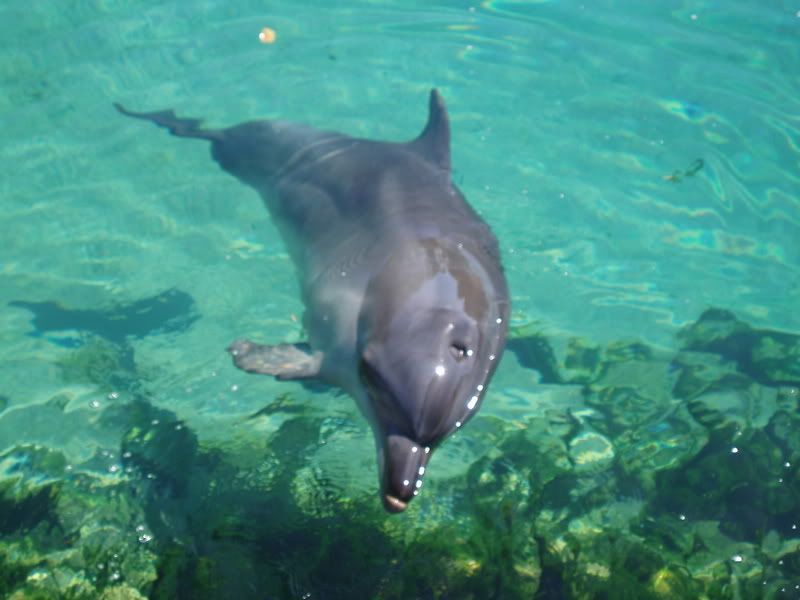 Dolphins are such camwhores.

I got to touch a dolphin!

I also started to build my plushie army.



Sunday 4th

Today we had a visit from
lizbee,
gunderpants and
piecesofalice (AKA my "fangirl posse" according to
fa11ing_away). Which was filled with much geekery and extremely random silliness. Which was about what one could expect, really. (Note to self: Have more fannish type meet ups)

After that, we went on another long - this time very long - beach walk. And on the way back I got attacked by a kite.



Monday 5th

Movieworld!
(Which is currently my favourite of the themeparks we visited)

This was lots of fun - rather more so than Seaworld. The shows and exhibits were a bit more interesting, and the rides were way better.

Best rides were the new Superman one, which was freaking awesome (we went twice), and the Scooby Doo Spooky Coaster (because you can't not love a ride that at least half of which is in the dark, turning really sharp corners) Both were completely A++++ would ride again.

But Lethal Weapon was less good than I remembered, alas.

And I continued to build my plushie army.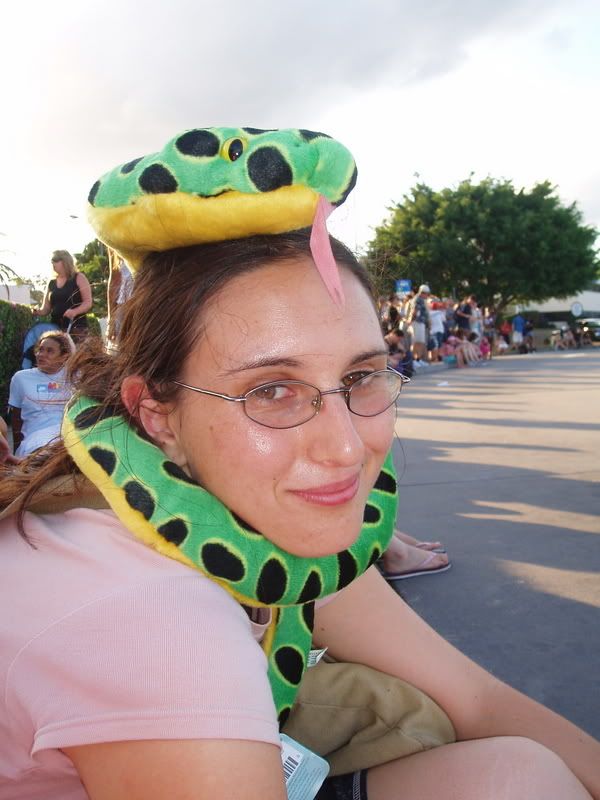 Snakes Onna Corinna!




Tuesday 6th

Another lazy, lazy day.

We did check out the hotel pool, though. And messed around with the oddness of the spa.



Wednesday 7th

Wet and Wild!
(Or, the cause of much sunburn, it seems)

There were a whole heap of new rides since the last time I was here, some of which were quite good - the Tornado and the Black Hole one especially. The Thunder Mountain (or whatever they were called) ones were closed for refurbishment, alas.

Then, in the evening we went to the Minus5, the Ice Bar. Seriously, it's a bar made entirely of ice - furniture and everything - in Surfer's bloody Paradise! Cool, though. (Pun not intended. Much)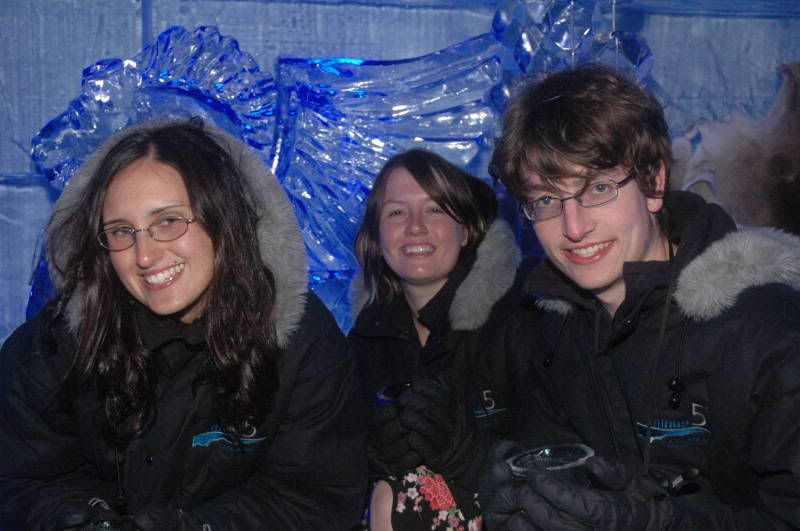 Us at the Ice Bar. I'm in the middle, looking all sunburnt.


And then, after cocktails there, we headed on another beach walk. During which I got really quite sloshed. As you do.



Thursday 8th

And, back to Melbourne. Which disturbingly enough, didn't seem to involve much of a temperature difference.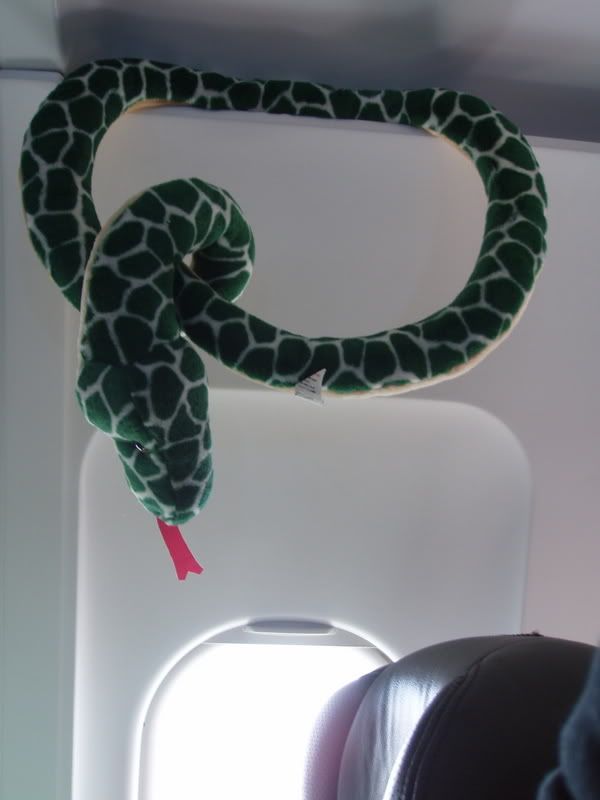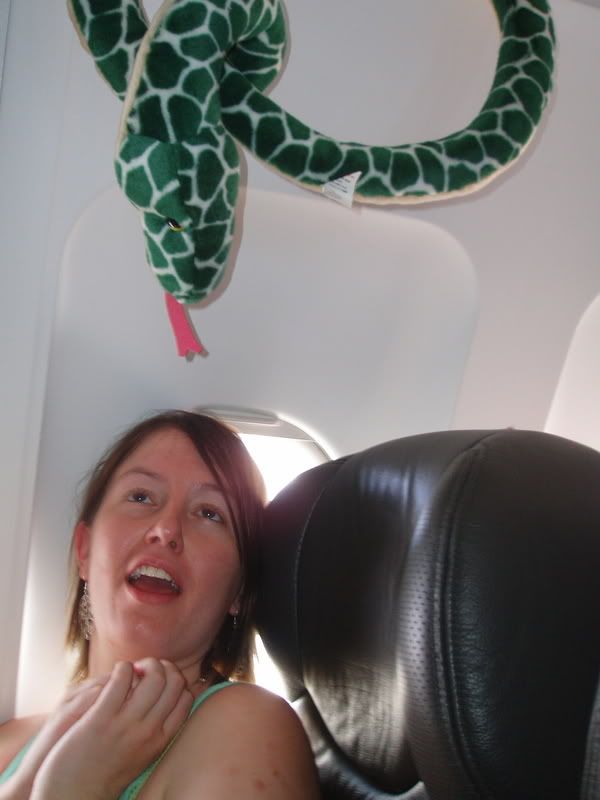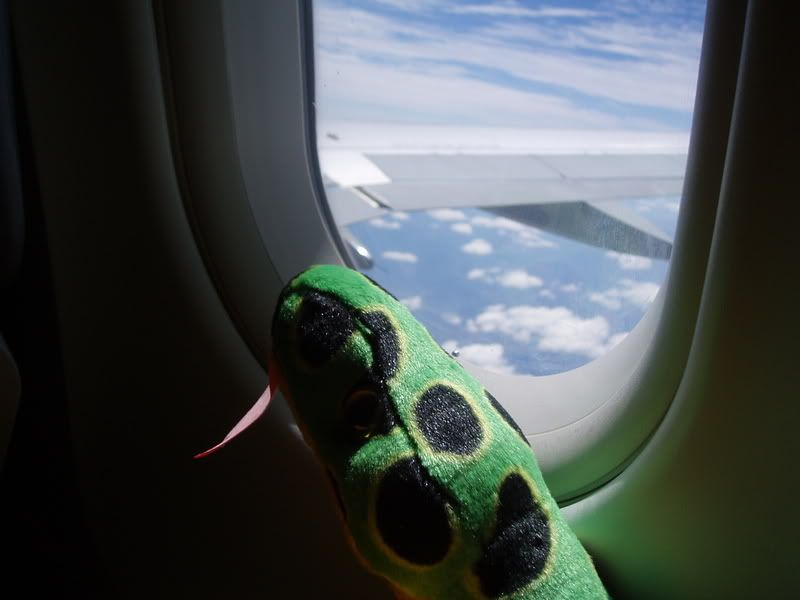 Motherfucking snakes on a motherfucking plane! (And witness my extremely fake terror.)