You know, attempting to take a body-shot of oneself in a wardrobe mirror with an ickle camera is not actually easy?

But, in any case, two shots of me in the too-big but still lovely trench.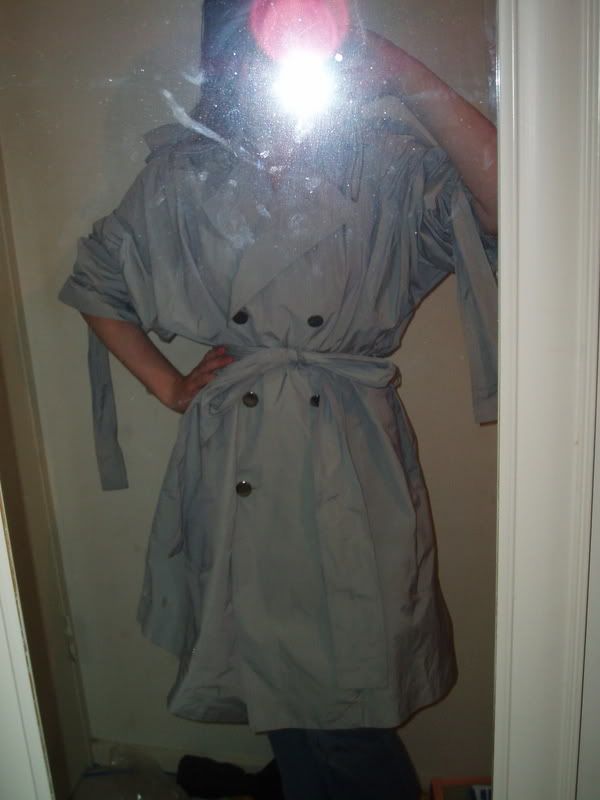 That flash of light is actually my head. YA RLY!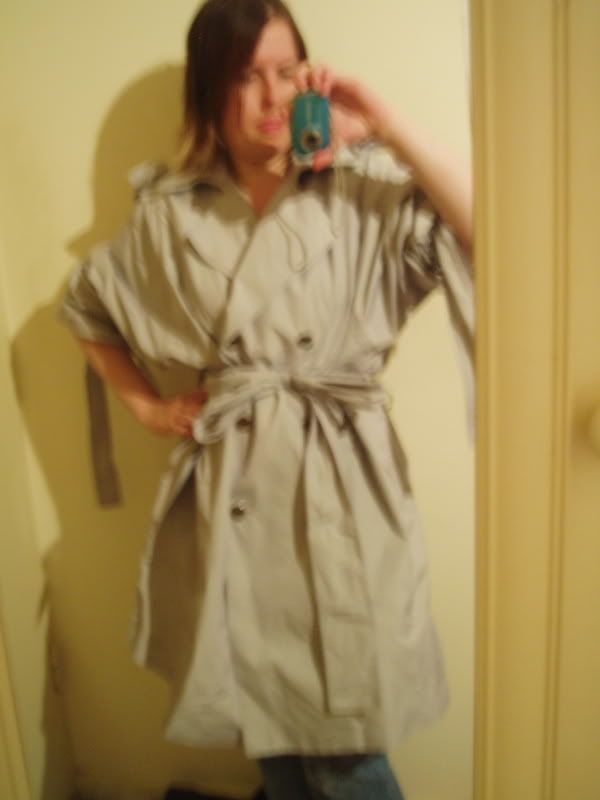 I hate the fact my camera has such slow shutter speeds without the flash. The pictures are always blurry.


I is too lazy to attempt cam-whorage for my other clothes.