So apparently, after the damned freezing weekend, the weather's gotten hot again. Which is sort of fitting, seeing as it's almost Summer and all but Melbourne. >:( I've gotten sunburn on my shoulders!

Freaking Melbourne weather aside, my fabulously exciting day today consisted of going to the Doctor's. No, I am not actually sick, this was me getting sorted out for The Egypt Trip.

Speaking of which, I'm going to Egypt in two months! *\o/*

Anyhow, there was chattery, and getting prescriptions for some just-in-case antibiotics, and then I got jabbed with a needle. Joy.

And finally, I wish to point out that no matter how much glorious crack fandom can provide, nothing will ever compare to the Real World.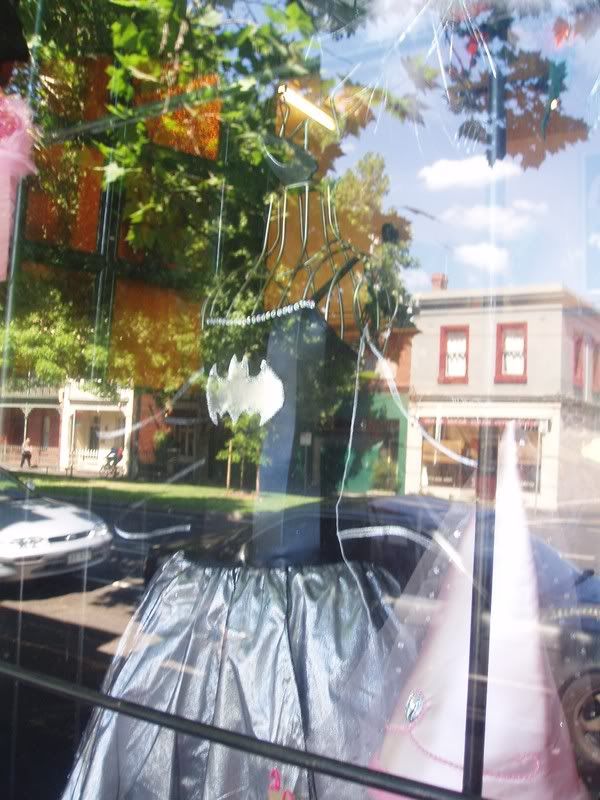 BEHOLD, THE ONE AND ONLY BAT-TUTU!
(Apologies for the sucky picture and reflections on the glass)

Witnessed as I walked back from the Doctor's. I saw that and seriously could not stop laughing.

It's a crazy, crazy world we live in, and I love it.