Yes, I have finally gotten around to doing the dratted photo post. Don't expect to see dramatic scenery or anything - the photos are from my home, for God's sake - just people, and cats, and the occasional randomly amusing thing.

Oh, and there are quite a few photos here, so everything will be under Le LJ Cut.

Also, in doing this post, I am tearing myself away from The Big Over Easy, which is just getting more and more fun. Hopefully it will be finished soon, so I can squee over it, and then winge over the fact no-one else has read it.


For all those people who I have never actually met, I will supply a few photos of myself to start with.

Firstly, Me as I look ordinarily, complete with Hat and Coat. (Also, with a cheesy grin, which is slightly less ordinary):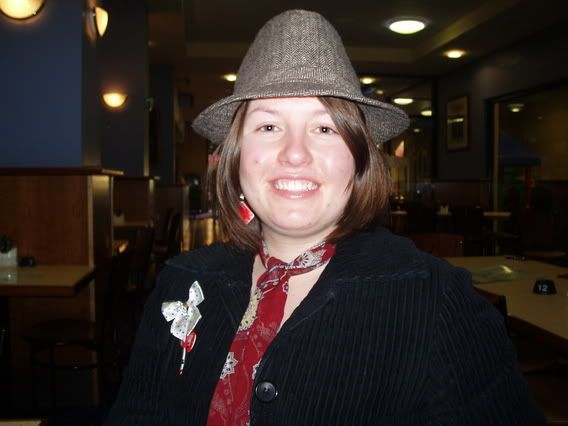 And now, one of me trying to take a photo of myself, with the aid of a wall mirror. Without my hat, and after my haircut, so a better reflection of current appearance.




Oh, and an older one, but I actually look nice in it - taken at my school formal last year.




And onto things that aren't me...


This is my house. Fairly boring, actually. Squarish, made of bricks.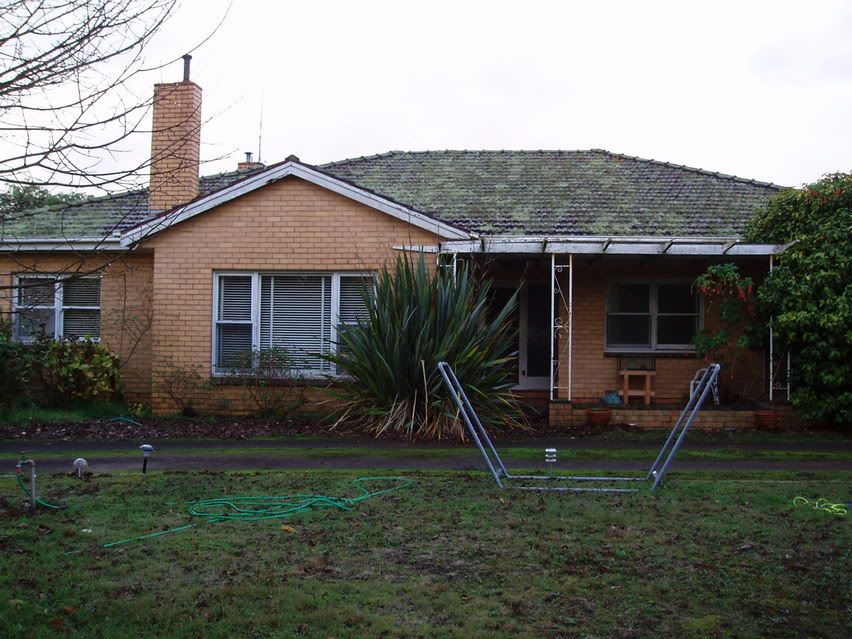 Said house is home to, amongst other things...


Numerous cats:


Pudding, who's my little baby.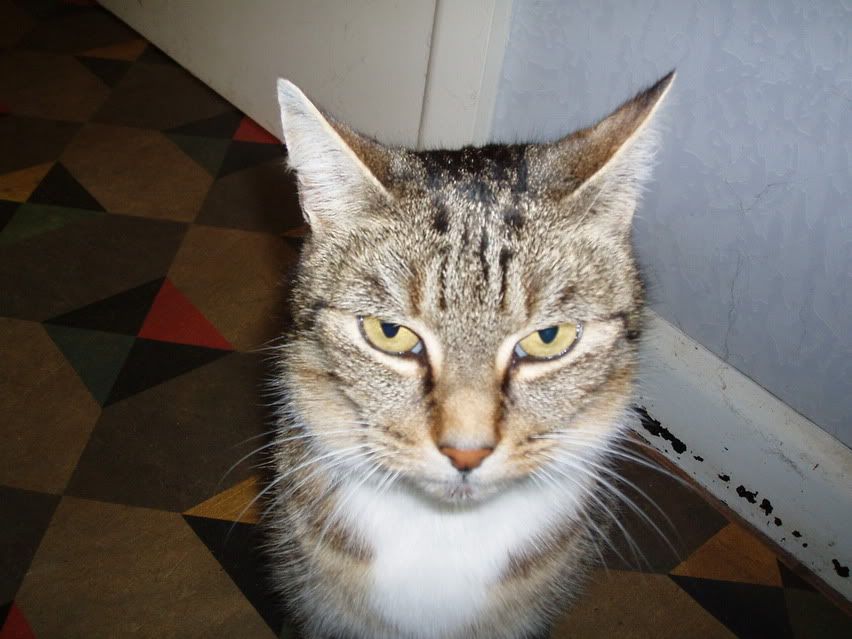 Snowflake, who I discovered was quite camera shy.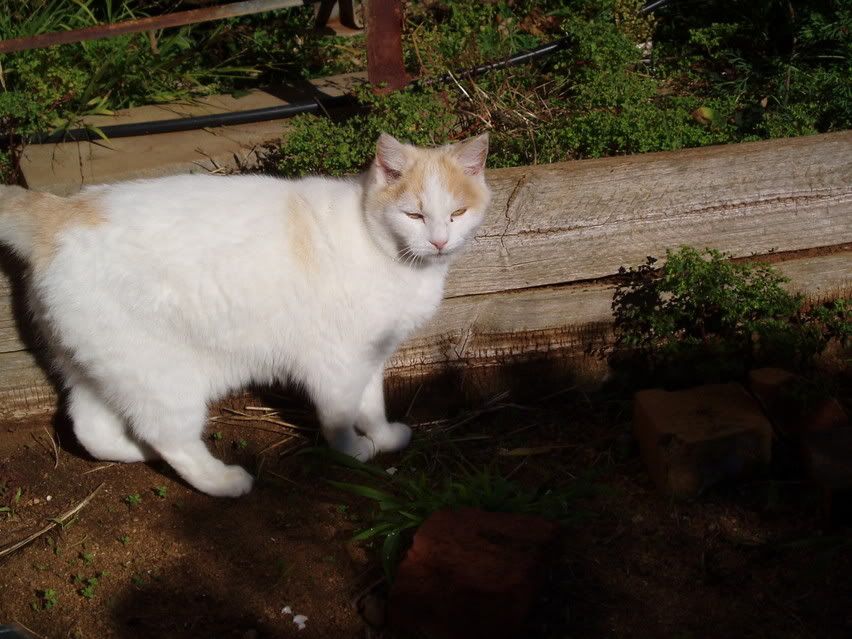 Blackie, who is anything but camera shy.




Simba and Lucky, who like to hog the fireplace. Aww, ain't they sweet!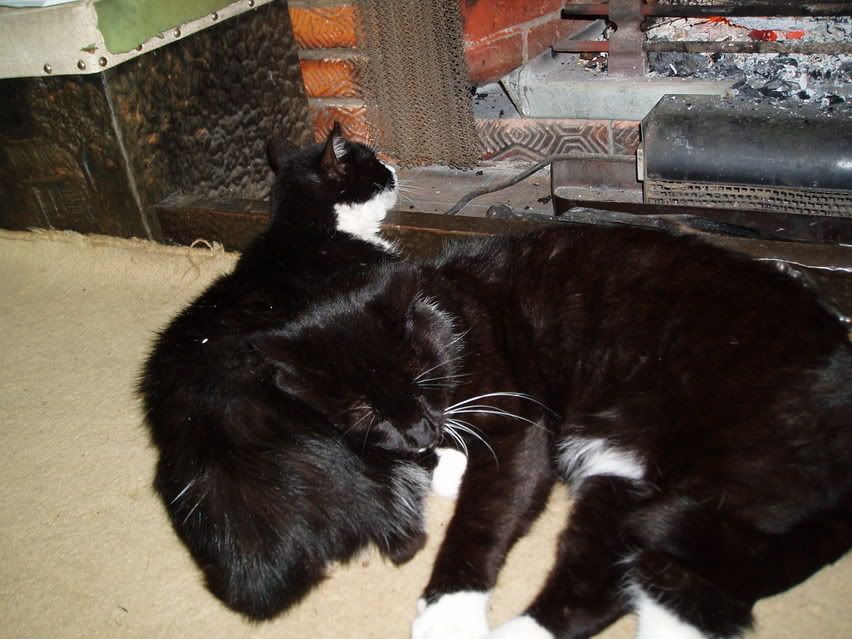 There is also Midnight, but she was MIA whilst I was home. Which isn't all that common for her, actually.


Oh, and it is also the dwelling of this entertaining individual, Monty.




Now, onto some people. No photos were taken of my parents, but I did get a few of The Sister.


Here she is, being a bit odd (her natural state of being)




Oh, and one here of Darth Sister. (You can tell she is pure evil here - she is drinking Coke)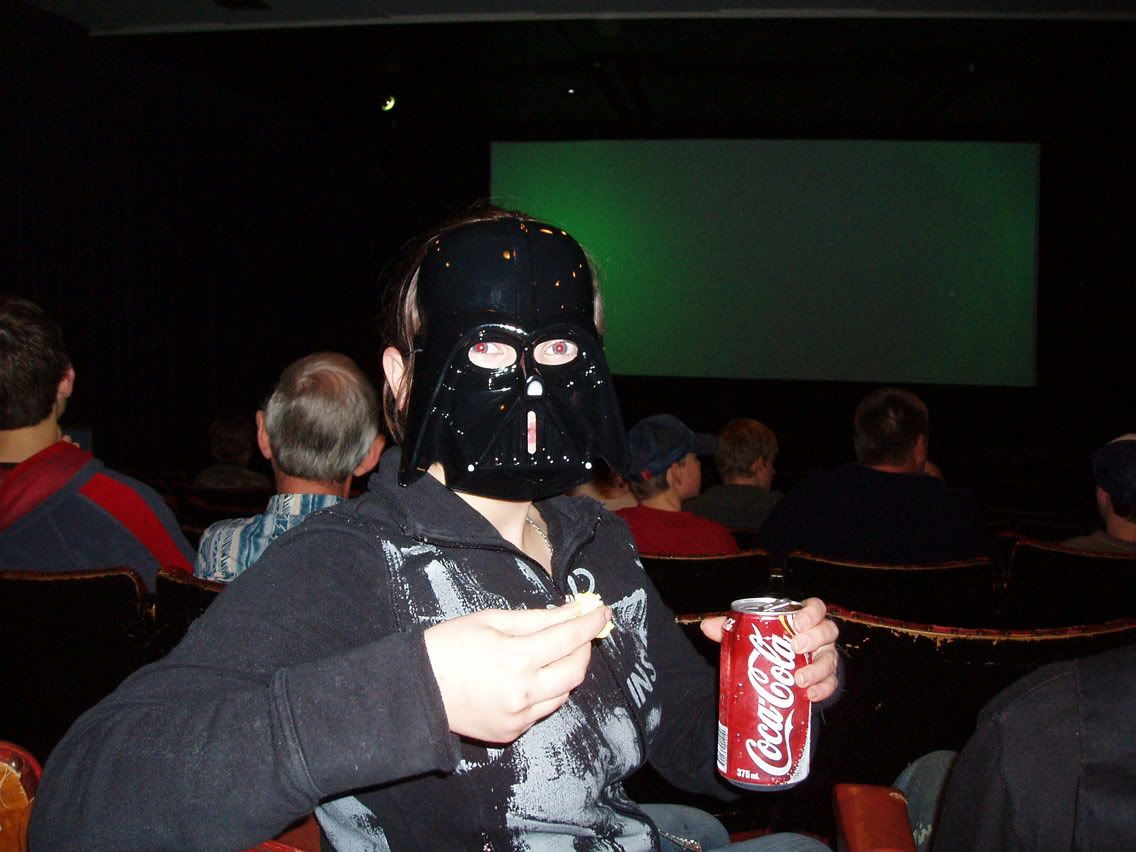 And here are her tea-leaves from one night. Try making a bad omen out of this, Professor Trelawney!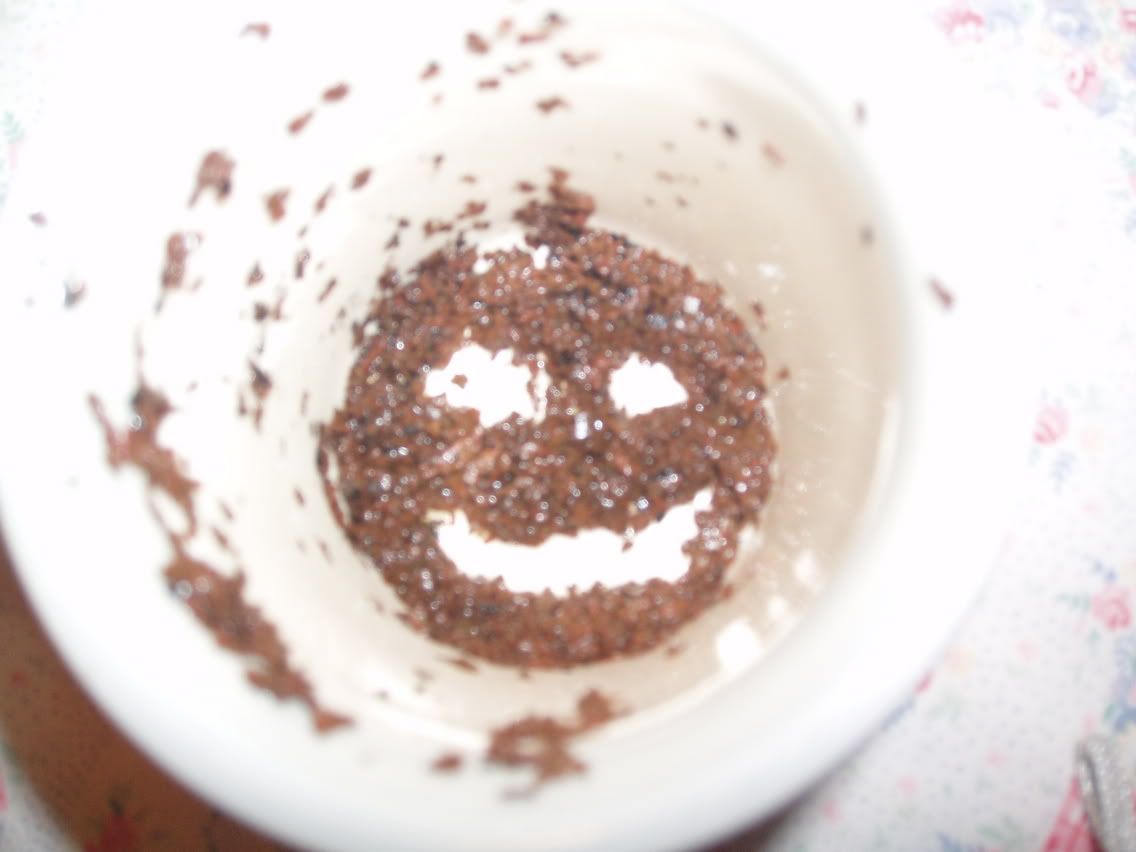 I also took a few of my friends - or at least the friends I saw while I was home.


Here we have Gabby, being very...Gabby.




And Kate, wearing my hat and doing a reporter impersonation.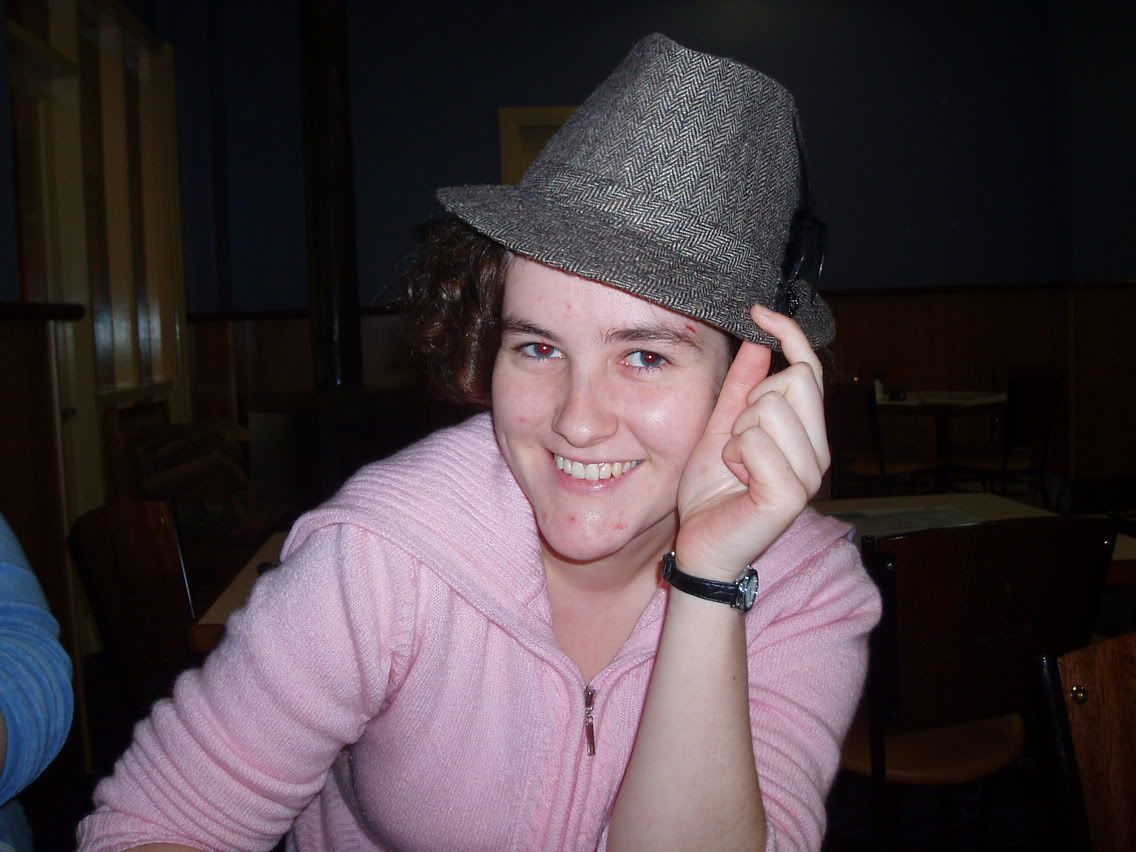 And here we have April, with Gabby (Again. That girl likes being photographed)




And onto Melbourne and randomness.


There has been a very amusing campaign to try and stop fare evasion on the trams. Check out some of the posters they have: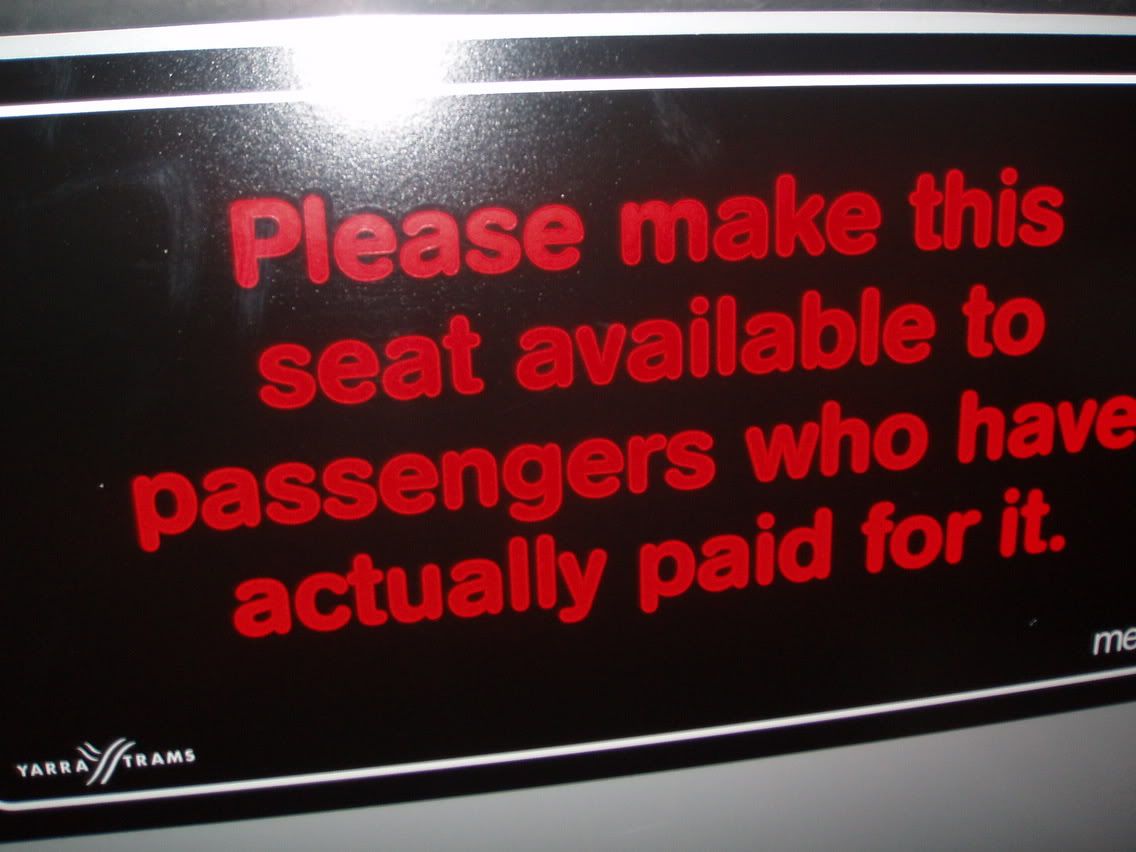 And my favourite:




And this, outside the State Library, which has always intriguied me.




And for a reason why I love my cats - they are so damn adorable!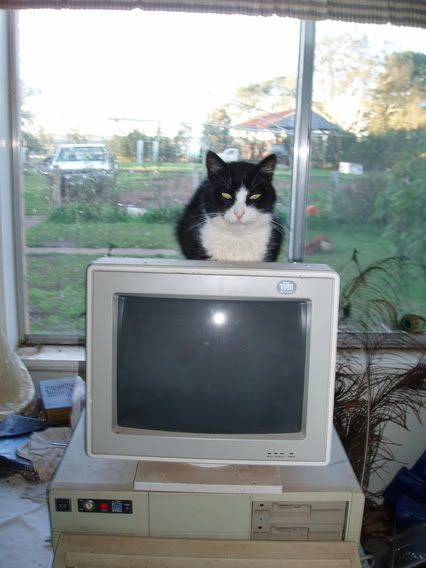 Yes, it's the almighty...Catputer!


Oh, and in other news, I have actually gone and bought my text books. Go me.