Yes, the post that goe along with my epicly long GoF review, with photos 9as the name implies).

Firstly, in my GoF review, I mention some distracting chalk drawings on Southbank. Well, I have photographic evidence of why they were so darn distracting.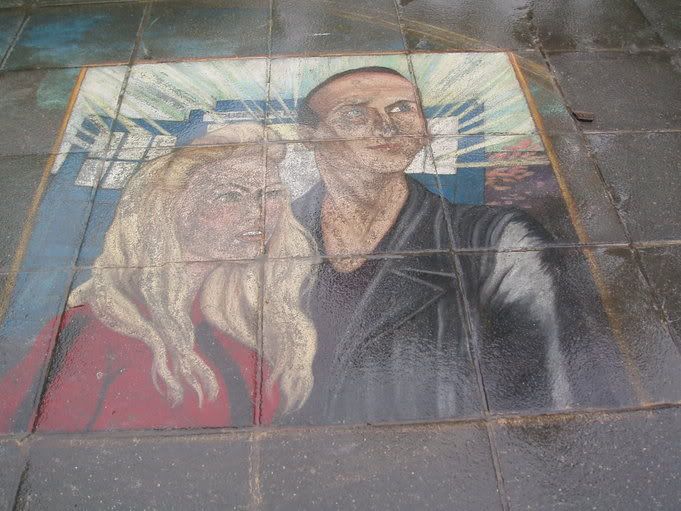 I love my city, I really do. Just when you think it can't be any more interesting, you come across a whopping great piece of Chalk art in a high foot traffic area all about Doctor Who.

Chalk artist, I salute you.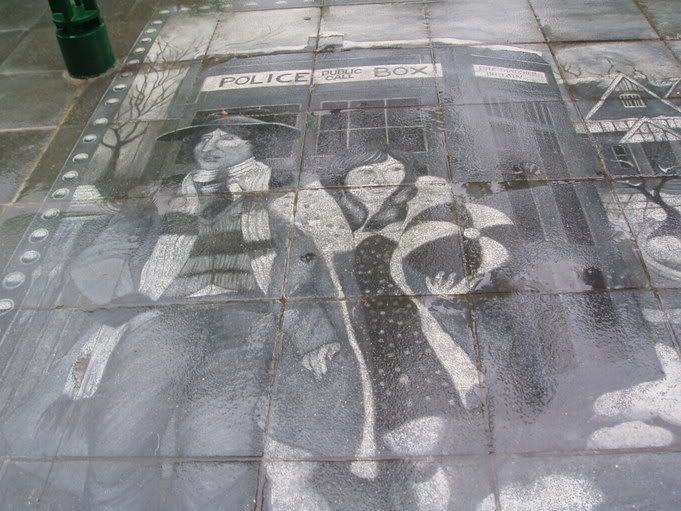 But wait, there's more!

I couldn't fit all of this one in the shot, it was enormous. And only black and white. Still, at this point I was in near hysterics because of the awesome.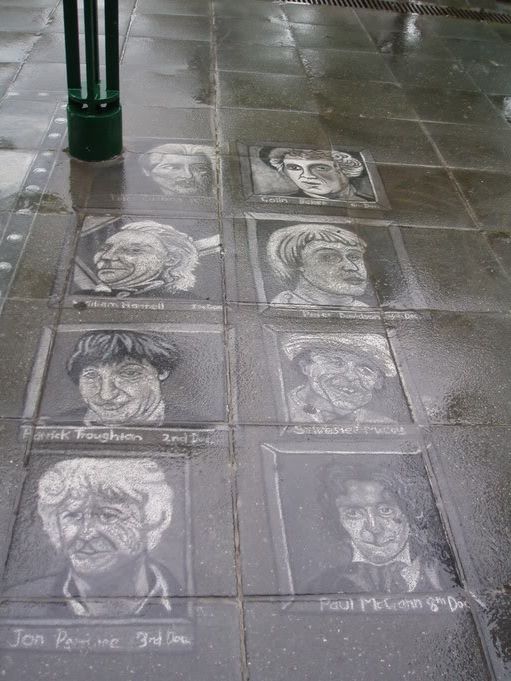 Now, if only they had included the Tenth Doctor, this would have been the best lot of chalk art ever...


And, because I had to get a record of it, me as a Gryffindor!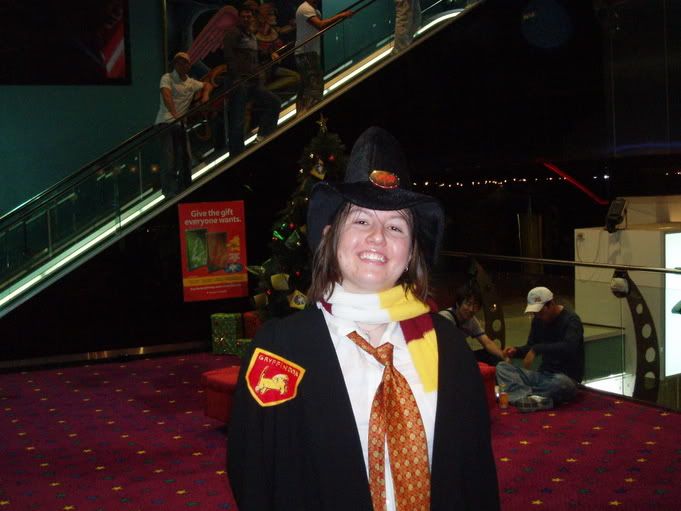 No, I am not at all messy. Really.

Though I do wish I photographed better. I always look a bit odd in these photos I put online.


And, because I took a photo of her, and she'd probably like to see it,
saikogrrl in costume.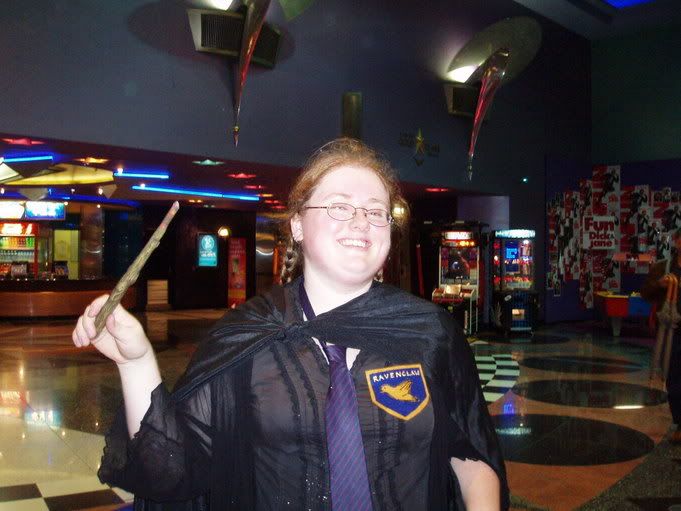 Huzzah for people who turn up in costume!


That's it for now.